Google Legitimizes the Guy in His Mom's Basement
It's a great day to be a nerd. I'm not about talking the trendy, chique, social media guy "nerd". I'm talking about the nerds who camp out for the midnight release of the latest World of Warcraft release. I'm talking about the guy who beat Diablo III on release night despite server issues. I'm talking about the guy who spends 40 hours a week raging at his Xbox while playing Call of Duty. I'm talking about the gamer.
Google recently invested $35 million in Machinima. For those of you that do not know, Machinima is one of the largest YouTube partners. The 2008 startup receives 1.6 billion views per month. Their content? Dudes in their mom's basement recording themselves playing video games. The channel has an audience of 168 million nerds and I could not be more proud to be one of those individuals.
How does the Machnimia business model work? Easy. It is a distribution network that hires hundreds of Directors. These directors are responsible for submitting content to Machinima on a regular basis. The recording, editing and distribution of videos has become a full time job for these lucky directors. Nerds around the world salivate to be part of Machinima and get paid to play games. CNN recently reported that one of Machinima's premium directors, SeaNanners, makes well over six figures.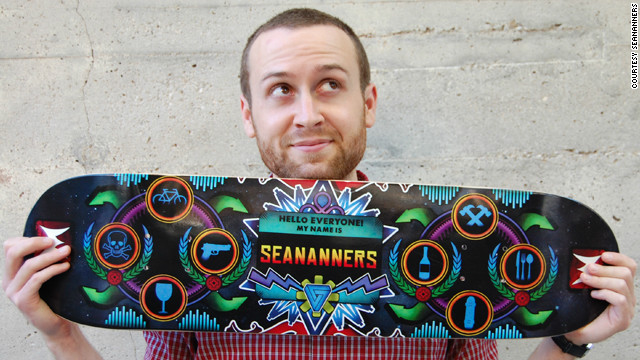 How do they make money? YouTube ads. Very specific, targeted ads which have shown to be extremely successful. Many of the directors are also leveraged as spokespeople for video game products. The guys are celebrities.
What does this mean? It means that the dude in his mom's basement can be his own boss. The guy that has been "wasting his life" for the past 10 years playing games actually knew what he was doing and because he followed his dream can now be rewarded.
It may not be the $1 billion Instagram recently received from Facebook, but this investment will thoroughly extend Machinima's reach. A large portion of Machinima's audience is overseas. Currently, Machinima has hundreds of directors but only a  handful of them are international. I see Machinima expanding their global footprint with large potential in both Europe and Asia where gaming has already been accepted in to mainstream culture.
This investment will also hopefully encourage more developments in the online video space as more and more people begin to ditch their ole dinosaur piece of machinery called a TV.
Until then, you can find me on Xbox Live as chadwoneck.