Aug 14
Mental Illness and What It Means to Me
We lost someone recently due to one of the branches of the large oak tree that is mental illness. Robin Williams touched me in so many ways. Whether it was my favorite movie growing up, playing Peter Pan in Hook, or me discovering his more "adult" stand up comedy in my early adulthood. He made me laugh, he made me cry, he was en expert at his craft.
When the world loses someone of this notoriety, it raises awareness of a serious disease. We have seen a number of athletes and celebrities end their lives earlier than they should have because of the battle they were raging with mental health. Every time we lose a soldier, the internet erupts with awareness. While this is great, I felt it was my duty as a soldier in this battle to share my day to day battle diary with this illness.
I am 26 years old, I am married to my best friend who supports me through the thick and thin. I have been lucky enough to own a house. I have a job that puts food on the table and allows me to experience the "finer" things in life. If you met me in a bar or on the street and I gave you a 30 second pitch of my life, you'd think things were amazing — and you'd be correct.
However, I have dealt with depression and anxiety since I was a young teen. There are two things I have discovered that manifest themselves to rage the war with me. First, I am 100% confident that this is hereditary. Second, life events have helped shape me to the individual I am; the good, the bad, and more than I'd like to admit, the ugly.
Just over a year ago, my anxiety came to a peak. Following a life event (which happened to be the most positive moment of a best friend's life), I found it impossible to leave my bed, let alone my house. I was secluded. I called sick into work and laid helpless in my bed. My wife, bless her soul, poured out her love and support but didn't know how to "cure" me. My family, bless their souls, were also looking for a "cure" through their positive thoughts and support.
However, what I realized is that there is no "cure". There are simply tools, weapons and ammunition that help hold down the fort.
For weeks, I was someone I had never met before. I had always been a socialable guy, up for a good time. An easy going, happy go lucky type of person.
For this brief period, the sight of another human being gave me a panic attack. 
I think the word "anxiety" or "panic attack" is used too loosely in today's society. Let me explain what exactly I was experiencing.
My heart felt as if it was going to jump out of my chest. I vomited at the site of another human being. Sweat, shakes and the inability to sleep were just more of the symptoms I was facing.
It took me two weeks to get the courage to even pick up the phone and talk to a doctor — that phone call is worthy of a blog post of its own. An appointment wasn't available for 48 hours. I didn't sleep.
Through a combination of prescription drugs, physical activity, and most of all, the love and support of my family and close knit friends, I have battled my disease. I am proud to say that today I am back to the 12 year old Chad. The drugs don't change who I am, the therapy gives me a broader vision on what life is all about and the ongoing love and support from my wife and family keeps me fighting every day.
Every day is a struggle and every day it rears its ugly head in certain situations. But, because I reached out for support, I am alive.
More than that, I am alive and kicking ass.
This post is really just to give a personal perspective of how mental illness has affected me. To me, it is the same as getting hit with any other serious disease.
It disabled me.
But, through recovery, hard work and amazing relationships, I continue my battle.
Feb 10
Behind the Scenes: Socon 13
Recently, I had the tremendous opportunity to speak at one of the largest social media conferences in the southeast, SoCon 13. This was the seventh year of SoCon and it is hosted by the Center for Sustainable Journalism of Kennesaw State University, my alma mater. Drew Hawkins was my partner in crime on this mission, and boy was it another great experience. 
Drew Hawkins and I have presented a number of times, but the majority of the time, it was to eager-to-learn college students. They are usually hungry to hear from young professionals who have "cool" careers. We are known for creating presentations that are visual-heavy and that keep the audience on their toes with tons of interaction and comedic relief. We wanted to take this approach and showcase it to a more mature audience.
Beer & Brainstorming:
What better place to meet to begin brainstorming a presentation than a bar? Drew and I planned to grab a couple beers and simply put some initial thoughts on paper, nothing more than an hour thought session. Well, that hour seemlessly turned closer to three. We were so passionate about our ideas and what we wanted to share. We went on productive tangents and each had insight in to different techniques and philoshophies. I could tell putting this together was more than just a "presentation". It was one of the most productive and thought provoking three hours that I have had in quite some time.
We pieced together a rough outline and went our seperate ways. Our homework assignment? Trim from our massive outline and try to piece together a story. When we met again, it was time to start piecing together the Keynote.
Why Are We On Social Media Again?
When you first read the titile of our presentation, you may initially think it is 1.0, amateur or maybe too vague. That's the point. Five or six years ago, it was easy to be a social media expert. People didn't understand it and if you did, you were a valuable asset. Fast forward and now social is "mainstream". Executives understand the concepts and even understand how it applies to their business. Nowadays, the question is not "What?" it is "How?" and "Why?". With this, acceleration of new platforms, strategies and tactics have emerged. The social and digital world has continued to grow at a rapid pace and with every new shiny network, app or idea, brands swarm to it like vultures on a corpse in the dessert. 
We wanted to take a step back. Let's all take a deep breath and let's go back to the beginning. Why are we on Facebook? Is it really providing anything? Is it helping us reach our larger business goals? Yes, Pinterest is cool, but is it really going to be a big referral traffic generator for us? Twitter is cool, but responding to Yelp reviews is leading to more "real life" word of mouth. Maybe we should spend some more time there.
The guts:
We needed coffee. Lots of it. Rough weeks were had by the both of us but our passion to work on this presentation led us to the nearest coffee shop after hours. We came back invigerated after each taking an individual look at the initial brainstorm doc. We had our answer to the "why" and we had strategies on how to accomplish it.
Why are we on social media again?
- Build a better brand experience
- Love and better serve your customers
- Know what they want before they do
How can we do this?
- Listen first. Then publish.
- Prioritize your channel presences
- Give each channel a unique purpose
Our presentation was set. Now, we each tied in our own experiences in to the presentation. We searched for case studies that would showcase that we're not crazy. We dug in deeper in to how to accomplish these goals and with some polishing, practicing, more beer and the proper memes, our presentation was complete.
I want to personally thank everyone who attended SoCon13 and our session. It was a great experience and I cannot wait to be a part of it again next year.
Oct 29
[video]
Oct 15
User Behavior: Privacy of the Creep
Ah, user behavior. A topic that I would love to become an expert in but will not pretend to be at this current juncture of my career. For the sake of this blog post, these are simply my opinions on super high-level observations.
It's quite alarming how our behavior changes from social channel to social channel. Privacy and transparency play a huge role in that. Some networks offer targeted posts that only reach a certain audience, others are completely open. Your personal brand may even be different on each network. For example, the LinkedIn Chad Bryant is more buttoned up than the beer chugging, Untappd Chad Bryant. 
There's one functionality that I want to hone in on for this post. One network decided to include the tool and it has proved to be successful in bringing back users to the website. The other network does not have it in its tool belt and because of this choice, it also accomplishes the same goals. Of course, I am speaking of the 'Privacy of the Creep'.
First let's look at LinkedIn. Good luck creeping on this juggernaut of a network. Anytime you view a colleague's profile, it appears in the "People Who Have Viewed Your Page Recently" section AND sends them an email saying you viewed their profile. From the other perspective, that person receiving their notifications feels a sense of acknowledgment and will return to the site to investigate why this user is looking at their profile. Is it a recruiter? Is it someone I know from a previous project? Are they looking to work with me at my current company? This mystery and intrigue can spark connections and undoubtedly drives users to continue to optimize their profiles.
Now let's look at Facebook, the network made to creep on your ex-girlfriends, bullies from high school and that crazy aunt you met once at that awkward family reunion. Facebook was built for creeps. You are a NAVY Seal storming the beach at night. Because this is not being tracked and is not made public, it sparks more user interaction and undoubtly is the heartbeat of the social network. 
If LinkedIn were to get rid of their transparency, do you think people would be inclined to visit the website on a regular basis? If your personal browsing habits were made public on Facebook, do you think it would continue to see increased time spent on the site.
One tool. Two completely different user behaviors and it's working for both network, respectively. 
Jul 27
Wells Fargo Just Used Social Engagement to Aid in My Engagement
On July 15, I became a pretty lucky fella. I asked my girlfriend if she'd spend the rest of her life with me and for reasons unknown, she agreed to the deal. Photographic proof below:
Leading up to the engagement, there were a few things that really stressed me out. I was born and raised in the South, so I had to have the big conversation with the lady friend's father (who happens to be a Russian named Vladimir). The other big moment was picking out the ring. 
I purchased my ring from a retailer and followed the advice of my parents to go the financing route to build up credit. It was a good deal, so I agreed. Financing was run through Wells Fargo. I applied and was swiftly accepted. I was told that I would receive information on how to set up online payments and other details within 30 days. Around 45 days after purchase, I began to get a little worried when I hadn't received anything from the bank.
I called Wells Fargo multiple times over the course of three days and never really spoke to the right person. During the final call, I was finally pointed to the right person. It turned out that somewhere along the way, my address did not include my apartment number (which was clearly written on the application). I was charged two late fees along the way. The associate on the phone was nice but not very reassuring when updating my address. They also did not give me a guarantee on whether or not I would be receiving future statements. The associate didn't even tell me how to set up online payments or if my late fee was waived.
After a pretty heated conversation, I hopped on Twitter. I threw down a few Twitter bombs (pictured below) and within an hour received a response from the Wells Fargo team.
We exchanged messages back in forth through DMs and I was assured that my information would be forwarded "to the proper party". The reason I use quotes is because I am a Community Manager. I know that even when issues get forwarded "to the proper party" things fall through cracks, "the proper party" may not have an answer, "the proper party" may be on vacation, etc. I held my judgement.
Within 48 hours I received a phone call from a service member referencing my Twitter conversation. The gentleman was kind and reassured me everything was taken care of. He gave me exact dates of when I would be receiving statements and validated that all late fees were taken care of.
Wells Fargo showed a cohesive, social response strategy. In fact, their social customer service far outweighed their traditional. I loved how I was able to communicate with them through multiple channels and still receive the same experience. 
Keep in mind though, social shouldn't be the last place to go for customer service. I should have received some sort of notification beforehand and I shouldn't have been the one hunting down a company for payment.
So, yeah, I'm engaged and was recently engaged by Wells Fargo's social team. 
Jun 22
The Chad Trifecta, NHL 13 Crowdsources Next Cover Athlete
I like three things in this world.
1) Hockey
2) Video Games
3) Social, Geeky Awesomeness
These three things recently came together and formed, what I like to call, the Chad Trifecta. 
If you follow me on Twitter, you should have noticed the large amounts of love that I give the NHL about their social efforts. Whether it be team Instagram accounts, player profiles or second screen experiences, the NHL has done nothing but impress during this past 2011-2012 season.
Recently, the season wrapped up with the LA Kings taking home the Stanley Cup. Congrats to them and their awesome Twitter team. After the celebrations and parades were over in LA, the NHL Awards were hosted in Las Vegas where Claude Giroux was named the cover athlete for EA Sports NHL 13. How he was chosen is what's innovative.
Between March 28 and June 4, fans cast nearly 26 million votes on NHL.com for the next cover athlete. The bracket format encouraged provided tough competition throughout the campaign. Players were tweeting, recording videos on YouTube and forming alliances in a campaign to become the next cover athlete.
Ultimately, Claude Giroux was pitted against Pekka Rinne in the final. This matchup collected 2 million votes. Giroux won by a nailbiting 1% and was named the winner during the NHL Awards televised event.
What makes this so cool besides tying in the 3 things in this world I love? The real world and digital world worked seamlessly together throughout the entire promotion. The contest leveraged its passionate following and drove fans to watch the NHL Awards (something, even as a die-hard hockey fan, I usually skip). Team accounts were abuzz with support of their athlete. Teams formed alliances in the Twitterverse and all of a sudden, the offseason, a time when content is like water in the desert, became one of the most interactive times of the season.
Well done, NHL. Although I question your business morals and ethics when it comes to franchises, this season marked the best marketing I have seen from you in some time.
Sidenote: If you are wondering if there are hockey fans left in Atlanta, I had the privilege of watching the Stanley Cup Final with about 100 of them. 
May 22
Google Legitimizes the Guy in His Mom's Basement
It's a great day to be a nerd. I'm not about talking the trendy, chique, social media guy "nerd". I'm talking about the nerds who camp out for the midnight release of the latest World of Warcraft release. I'm talking about the guy who beat Diablo III on release night despite server issues. I'm talking about the guy who spends 40 hours a week raging at his Xbox while playing Call of Duty. I'm talking about the gamer.
Google recently invested $35 million in Machinima. For those of you that do not know, Machinima is one of the largest YouTube partners. The 2008 startup receives 1.6 billion views per month. Their content? Dudes in their mom's basement recording themselves playing video games. The channel has an audience of 168 million nerds and I could not be more proud to be one of those individuals.
How does the Machnimia business model work? Easy. It is a distribution network that hires hundreds of Directors. These directors are responsible for submitting content to Machinima on a regular basis. The recording, editing and distribution of videos has become a full time job for these lucky directors. Nerds around the world salivate to be part of Machinima and get paid to play games. CNN recently reported that one of Machinima's premium directors, SeaNanners, makes well over six figures.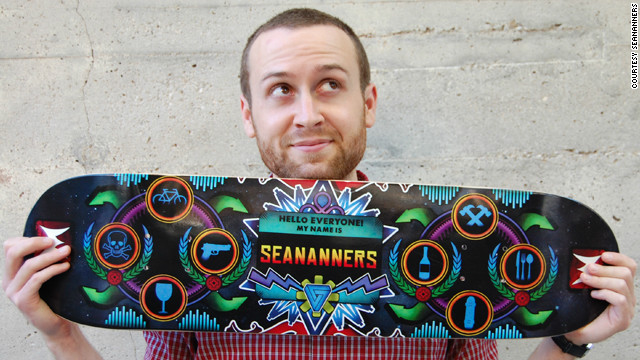 How do they make money? YouTube ads. Very specific, targeted ads which have shown to be extremely successful. Many of the directors are also leveraged as spokespeople for video game products. The guys are celebrities.
What does this mean? It means that the dude in his mom's basement can be his own boss. The guy that has been "wasting his life" for the past 10 years playing games actually knew what he was doing and because he followed his dream can now be rewarded.
It may not be the $1 billion Instagram recently received from Facebook, but this investment will thoroughly extend Machinima's reach. A large portion of Machinima's audience is overseas. Currently, Machinima has hundreds of directors but only a  handful of them are international. I see Machinima expanding their global footprint with large potential in both Europe and Asia where gaming has already been accepted in to mainstream culture.
This investment will also hopefully encourage more developments in the online video space as more and more people begin to ditch their ole dinosaur piece of machinery called a TV.
Until then, you can find me on Xbox Live as chadwoneck. 
May 15
Observing Facebook Mobile Use in the Real World
Facebook, the most popular website on the planet, still has a terrible, if not utterly awful mobile experience. Whether you are using Facebook mobile through an iOS or Android device, the experience is the same: bad. Yet, according to comScore, Facebook users spend more time accessing the social network on smartphones than on computers. The question is, why?
I won't sit here and lecture you about the rise of mobile because we all experience it every day. We know that mobile is the future and the death of the PC may be on the horizon. The question is, why do people continue to suffer through a subpar mobile experience to check their Facebook? 
I was recently at a concert; a loud, crowded, hot (and a tad bit sweaty) venue. I look to my left and right and I see at least five people on their mobile devices checking Facebook in between acts. I also used my mobile device but Twitter is my go-to social network. I waited in line to get a drink. During the five minute wait, the three people ahead of me were on Facebook for the duration of the wait. A dude even took a little extra time because he had to show his friends a conversation he was having with a female over Facebook, but bar etiquette is for another post.
Being someone who lives in the space on a daily basis, I tend to "unplug" when not in the office. Facebook has lost its touch with me and is really only relied on for coordinating events, sharing media or responding to my aunts, uncles, parents messages. To me, and the compadres that I have spoken with, Facebook is no longer the poster child for early adopters. Yet, it is still essential to connect with the majority population. 
Recently a survey by CNBC shared that my generation believes Facebook is on the decline. Whether it be the continuous influx of apps, games and ads invading the network or simply because of the terrible mobile experience, I tend to agree. 
What us early adopters and "social media wizards/gurus/elitists" need to remember is that we do not make up the majority. Facebook will live on because of those 20 people I saw at the concert accessing it multiple times in a 3 hour window. It is still the communication tool of choice for the population.
With the purchase of Instagram, GoWalla and Glancee, it is safe to say Facbeook should be revamping their mobile experience in a very serious way. If they are succesful in doing so and revolutionize the mobile experience, I believe the early adopters will show more support for the network that started it all.
Until then, I'll fire up Twitter to check for news and if I am feeling like checking in on my mom, I'll turn on the ole Facebook. 
PS. The concert was awesome (photo courtesy of @evcon)
Mar 30
Interview with Ben Wright, former Senior Website Coordinator for Atlanta Thrashers
I recently had the opportunity to interview Ben Wright, the former Senior Website Coordinator for the Atlanta Thrashers. Ben has been someone I have looked up to as a mentor since entering the social and digital space. In a short period time, he was able to create a hockey community in the digital space in an extremely non-traditional hockey market. I have met the majority of my fellow "Thrashers friends" because of Ben's work. I asked Ben to explain the strategy of working for an NHL franchise and also ask him to share a little bit about his current initiatives with Georgia Tech. You can follow Ben on Twitter @BenWrightATL
CB: How did you fall into the social space? What was your journey like into the industry and how did you end up landing a job to work with the Thrashers and NHL?
BW: I started working with the Thrashers as a website intern in September of 2005. I was a huge hockey fan growing up in eastern Canada and always wanted to work for a team. A friend of mine knew the hiring manager for the Thrashers position and helped me get my foot in the door. That internship turned into a full-time job at the end of my first season. My role gradually expanded until I was in charge of all editorial and promotional content on the Thrashers' website as well as the team's social media channels.

CB: What was your role with the Atlanta Thrashers?

BW: My official title when the team was sold was Senior Website Coordinator. I was the only website coordinator, so don't take that to mean I had a team beneath me. I managed all of the content on atlantathrashers.com as well as the team blog, message board, Twitter accounts and Facebook page.

CB: What was the Thrashers social footprint before working with them?

BW: I started with the team before social media as we know it existed although we were ahead of the curve in our use of message boards and blogs which were the precursors of social networks. We were one of the first teams to get active on Twitter, but we lagged behind on Facebook and were embarrassingly late to realize how powerful it could be as a marketing tool.

CB: Walk me through the process of channel selection as well as how you "sold" the other departments that social was a good idea. What were all the channels the Thrashers had a presence in?

BW: Everything we did in social media was an experiment early on because it was all so new. At the time nobody really knew where social was going so we chose channels based on what we liked. I was an early adopter of Twitter so once I had a decent feel for it we launched a team account. there wasn't much selling involved- it was free for us to set up and there was minimal risk, so we were fortunately given some freedom to try things out to see what worked.

Twitter and Facebook were our two main channels. We had a small YouTube presence but it was more important for us to promote the video content we had on our website (which was sponsored) than it was to chaise minuscule YouTube ad revenue. We stayed away from Foursquare and other location-based networks and sadly the team was sold before Google+ and Pinterest existed.
CB: Walk me through the content strategy. Did it vary by channel? Did other departments play a role in channel selection?

BW: Even though most people probably don't think of blogs as "social" any more, that's where it all began for us. The Thrashers launched a blog in June of 2005, and as far as I know it was the first official team blog in the NHL. I took over as the author of the blog that September and our success with it drove our content strategy when social media took off. By then we had a reputation for being more open than many other teams, especially when it came to new media, so we used social to build on that strategy. We had two main Twitter accounts- a team account used for news, promoting web content and ticket deals, and customer service, and my account, which was much more personal and gave fans an insider's look into the team. Whenever possible we tried to break news with the official team account and also used it to promote contests. It had a very PR feel to it but it worked well. People that followed my account knew that they were going to get more opinion than they would from the team account and they knew that I didn't Tweet solely about the Thrashers. My content was probably 50% Thrashers, 20% other hockey and 30% personal. I think that mix worked well. Our Facebook page (once we got serious about it) was used to promote content on the website, host contests, promote ticket deals, engage fans, and gather feedback. There was some debate internally about what percentage of our social content should be sales driven and my strategy was to keep it to 10% or less. I thought that anything more than that would turn people off.

CB: How did you sell ROI? Were you responsible for reaching certain standards and goals? How were those measured?

BW: Financially we didn't put much money into social aside from my salary and some Facebook ads, so there wasn't much discussion of ROI. Our return greatly exceeded the amount of money we invested in social and we tracked a lot of that through dedicated ticket links and website traffic referral metrics. We kept a close eye on the percentage of our traffic that came form Facebook and Twitter and worked hard to increase those numbers. We also had targets we wanted to hit monthly and annually when it came to total Twitter followers and Facebook fans. Sportsfangraph.com tracks team social media followings in all of the major sports so we knew where we ranked within the NHL and who we were realistically competing with.

CB: Can you name a campaign or statistic you are particularly proud of?

BW: It was a lot of fun when PGA golfer and Thrashers season ticket holder Stewart Cink gave us his preseason tickets to give away via a contest. The contest was hosted on the blog but promoted on Twitter and Facebook and we got some pretty good traction with it. The coolest part of it was that it all came about because of the relationship I had with Cink via Twitter. I had never even met him until after the contest was set up- it was all arranged via Twitter direct messages and then a couple of emails.
CB: How do you feel the Thrashers social presence stacked up compared to the rest of the league/teams? 
BW: Numbers-wise we were in the bottom quarter of the NHL, but that's where we were in ticket sales, attendance, website traffic and in the actual NHL standings too, so I don't think that's surprising. From a qualitative standpoint I think we were a model for other teams to follow. I realize how conceited that sounds, but I think we excelled at building personal connections with our fans via social and I don't think many other NHL teams have been able to duplicate that. Our fans knew that if they had a question about the team all they had to do was pose it to us via social media and they'd get an honest answer within minutes the vast majority of the time. Maybe we wouldn't have been able to do that if our followings were the size of the bigger teams, but I like to think we would have.

CB: What were some of the biggest challenges being a community manager in with the Atlanta Thrashers?

BW: Our marketing strategy and our PR/media relations strategies weren't always in sync, and that made it hard to break news on social media channels as often as we wanted to. Occasionally it was also difficult to convince people in other departments that concerns voiced by fans on social media were just as relevant as the ones expressed via phone calls or emails. Overall the biggest challenge was probably the one faced by most community managers- growing the size of the community. Sports and social media are a perfect fit for each other but that doesn't mean it was easy for a hockey team in the south to build a social media following. We would have liked to have seen more growth.

CB: Who do you feel does a great job in the social space in the sports industry?

BW: The Vancouver Canucks are probably the top team in the NHL when it comes to using social in creative ways. They're big on contests and giveaways and they have a great web and social team. In the NBA Portland has always been ahead of the curve and willing to take risks. The Phoenix Suns have a great presence as well. On the individual level I think Peter Moylan of the Braves does a fantastic job of using Twitter to make himself accessible, especially for a guy who only played eight innings last season. Stewart Cink was another Twitter trailblazer. If I'm not mistaken he had upwards of a million followers before he even won the British Open. If you look at his timeline it's mostly replies, and most of those replies are to fans. How often do you see that?

CB: Can you explain your current role? How does it vary from your role with the Thrashers? Are there similarities?

BW: My current role is Digital Communications Specialist in the Dean's Office of Georgia Tech's College of Engineering. I'm responsible for creating and implementing our digital strategy through our website and social channels. The overall responsibilities are very similar to the ones I had with the Thrashers but I have more say in general strategy now than I did with the team. The scale of what we're doing at Tech is much smaller, but we're hoping to change that and become a leader in social strategy in the higher education space. The challenges are the same- trying to carve out a niche in a very crowded social space- but the reward is much potentially much greater.

As much as I loved working and sports and believed in the ability of sports to build meaningful communities, now I'm helping to promote scholarship and research that could make a very tangible difference in people's lives. It's not a stretch to say that a well-crafted Tweet could get a researcher the recognition they need to secure a grant that leads to them finding a cure for AIDS. Amazing work is being done at Georgia Tech and being able to play a part in it is a privilege.
Feb 03
YouTube: Partners get it. Why don't brands?
If you haven't been on YouTube recently, you completely missed a UX and design overhaul. The number two search engine made it much easier for the user to manage subscriptions and customize what appears on their home page when logging in. The user now has the option of selecting a handful of their "favorite" subscriptions to show up as shortcuts on their homepage. Mine include links to my favorite YouTubers: Philip De Franco, SeaNanners, TmarTn, Hockeyfightsdotcom and, of course, Machinima. These channels have prominent display on my homepage, meaning their videos appear higher up on my home page when I log in.
Did you notice how not one of those channels I mentioned above are owned by a brand? It seems to me the only brand that has ever successfully launched a YouTube campaign has been Old Spice when it utilized the tool to provide video responses to Twitter questions. This cross channel integration has not been matched since. The sad part is, this campaign is miniscule compared to what the top YouTube partners are doing on a daily basis.
SourceFed, a new project lead by one of the most successful YouTubers, Philip DeFranco, releases content daily. They utilize the new playlist feature to keep users engaged. Their newest video series, "20 Minutes or Less" involves uploading multiple videos throughout the day into a certain playlist. This drives users back to the channel to see when new content is uploaded. It also allows users to catch up on the day's news in one fell swoop when they arrive home from work. Think of it as YouTube's automated DVR.
The channel also utilizes interactive content. Their series, Curb Cash, allows users to play along with random members on the street in an game show. Viewers are given annotation choices after reach question. Pick the right answer and you are lead to the next question, pick the wrong answer and see a "behind the scenes fail".
I strongly urge brands to look at the current content on YouTube. Search through the top performing channels and see what they are doing right. Utilize annotations to drive users to promotions, websites, social channels and more. Make sure that your videos are properly tagged and descriptions are given enough thought to include your entire brand's digital presence.
It seems popular for brands to think of YouTube as simply an advertising channel. Why not think of it as a hub for original, creative content? These YouTube partners have it figured out as they have made YouTube their main source of income.